Welcome to Excelsior Farms
Our family has been raising high quality Angus cattle for three generations.
Excelsior Farms in Kent, NY
We raise apples, peaches, angus cattle and kids on our farm just off the shores of Lake Ontario in Western New York. We pride ourselves in superior quality in every facet of our farm. Our small size allows us to focus on each animal and fruit tree with personal care.
email
bannisterbeef@gmail.com
Location
1193 Point Breeze Road
Kent NY 14477
Our family has been raising Angus cattle for 3 generations, always selecting superior genetics, which has provided us with a small, carefully selected herd of cows that continually produce premium beef.

Our cattle rotationally graze the lush pastures of our 155 acre family farm nestled off the shores of Lake Ontario in Western New York.

Our animals spend their entire life on the farm, and are finished on free choice hay and supplemented with hand fed grain to achieve the marbling which makes our beef so desirable.

We practice humane animal husbandry, personally ensuring our cattle are taken care of, well fed and never administered growth hormones.

Our cattle are butchered under 20 months of age, and the carcasses are dry-aged for a minimum of 21 days. This combination provides optimum tenderness in the beef.

Our beef is processed at a small, local butchering facility that is USDA inspected; providing a guarantee of cleanliness and safety as well as a handcrafted product.

Finally, our beef is flash frozen and vacuum sealed in Cryovac packages to maintain quality and ensure the safest, most wholesome and delicious protein you are sure to enjoy.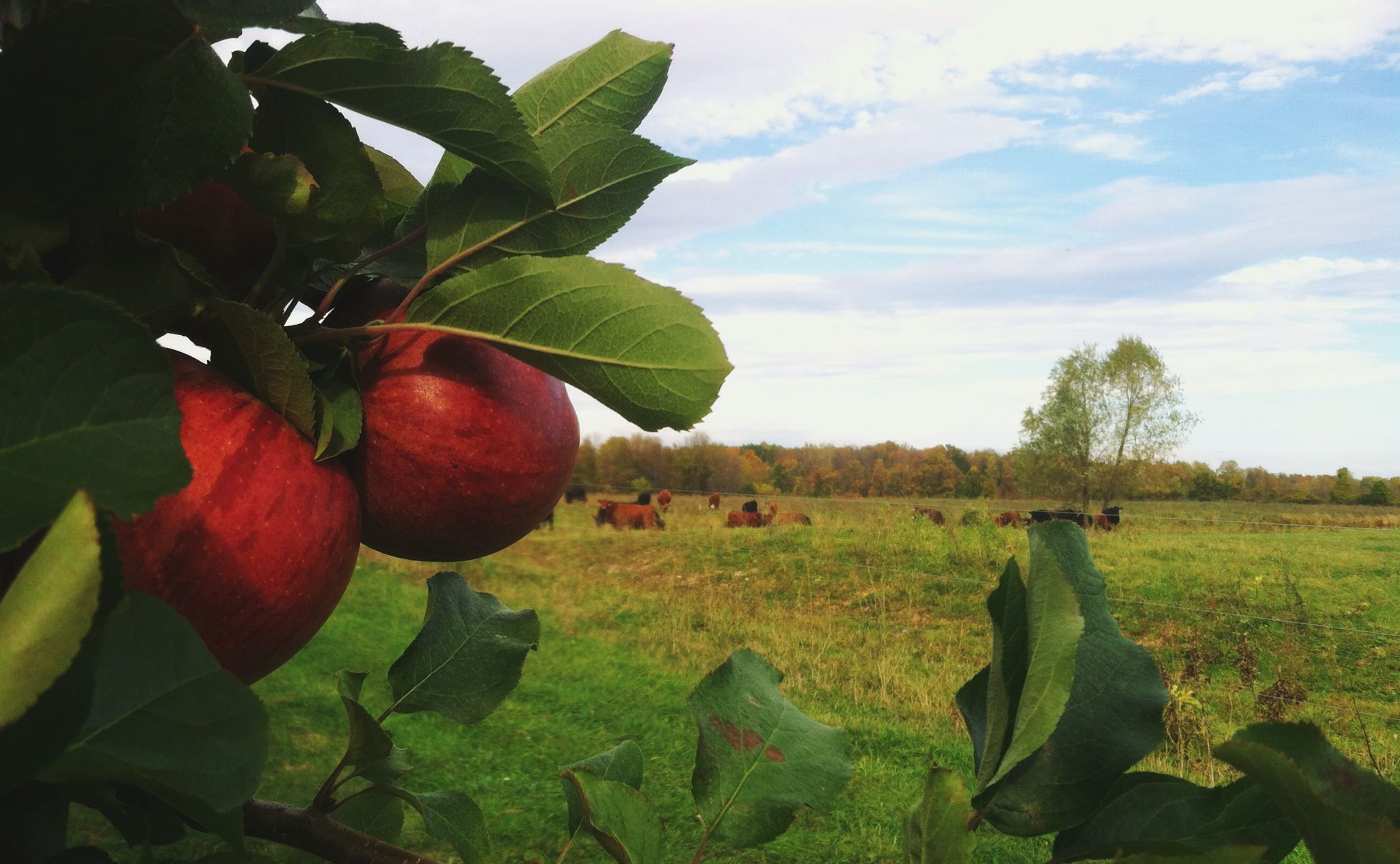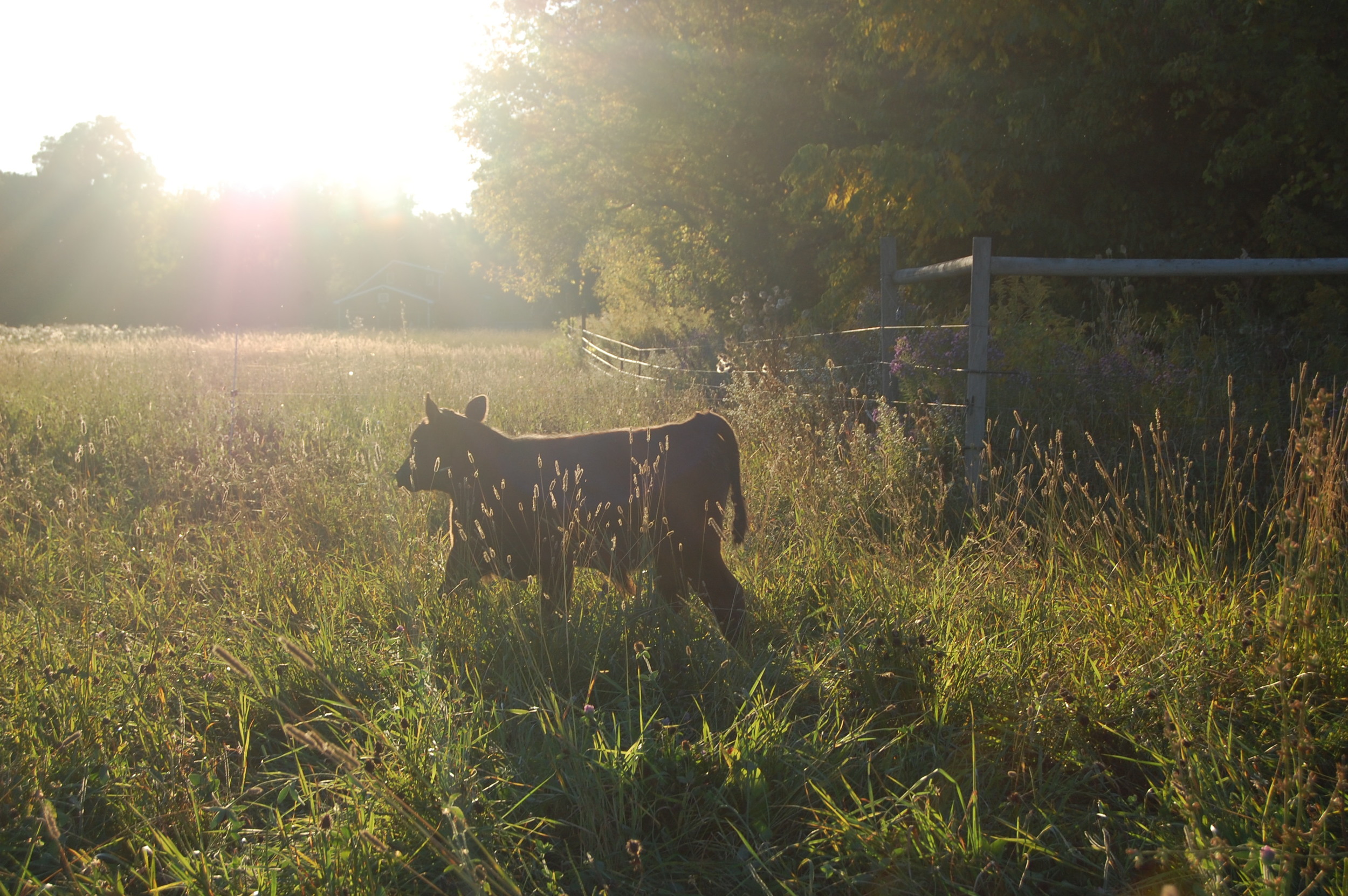 Custom Cuts
CUSTOM-CUT SIDES AND QUARTERS OF BEEF
These orders are cut to your specifications, vacuum sealed, labeled and flash frozen. They are priced by hanging weight before cutting. You will take home approximately 2/3 of the weight, the rest being waste fat and bone. All of our beef is raised naturally and finished on our farm without any hormones or additives. Our beef is slaughtered under Federal Inspection. These prices do not include the butchering fees, which will vary depending on your cutting specifications. Stock up your freezer with beef cut exactly the way you want it!
SIDE OF BEEF
$3.25 / lb
This is a front and hindquarter.
 
Average hanging weight is 400 pounds.
SPLIT SIDE: (MIXED QUARTER)
$3.50 / lb
A quarter blended from the hind and front quarters with the full variety of cuts, but half the weight of a side.
Average hanging weight is 200 pounds.
FOREQUARTER
$3.25 / lb
Brisket, chuck roasts, stew cubes, Delmonico Steaks, short ribs, chuck eye steaks and ground beef.
Average hanging weight is 200 pounds.
HINDQUARTER
$3.75 / lb
Choose either strip steaks & tenderloin or T-bone & Porter-house, then add sirloin, flank steak, round roasts, shanks & about 1/3 the weight in ground beef.
Average hanging weight is 200 pounds.
Order Now
To place an order please fill out the form below or call us at (585) 590–7945 or (585) 590-2390 from 10am – 6pm daily.
We prefer payment in cash or check when you pick up your order. We accept payment via Card with a 3% Processing Fee.
2019 CSA Program
Sign up for a subscription of our goods fresh from our farm! You'll have a consistent, guaranteed supply of beef or eggs conveniently delivered to a location of your choice. All shares are available in "Full" or "Half" size.
Pick-Up locations are:
Genesee Country Farmer's Market, Batavia, NY ; Fridays 9am-4pm

Sourced Market and Eatery, Medina, NY ; Saturdays 10am-2pm

Excelsior Farms, Kent, NY ; Saturdays 10 am-2pm
You will chose your Pick-Up Location at checkout.
*Shares will be dispersed in the First week of every month. The season will run from June through October.
Beef share
The ultimate way to get a wide variety of our beef cuts to your dinner table, without having to take up so much freezer space! You will receive a share each month including ground beef, steaks during the summer months and roasts during the winter months as well as some surprise cuts! Recipes will be included!
Full Share : 1/4 Beef, about 80 lbs.
Half Share : 1/8 Beef, about 45 lbs.
Ground Beef Share
Is ground beef a staple in your household? This share is perfect for filling that need with our premium dry-aged ground beef.

Full Share : 50 lbs. or 10 lbs./Month
Half Share : 25 lbs. or 5 lbs./Month
Egg Share
We have happy, free-ranging hens on the farm too! Get a consistent delivery of beautiful, nutritious eggs right from our farm every month.
Full: 10 dozen (2 every month)
Half: 5 dozen (1 every month)